Come and enjoy one of the top kart tracks, designed according to European standards to combine fun and safety. It is 550m long. and width 6-8m. It has 14 K, i.e. 14 turns of which 7 are right and 3 left. It is fully fenced with tires for even greater safety. It has 6 pillars with 14 headlights to enjoy night driving as well. We are one of the only tracks where you can participate in championship races.
Safety is the fundamental requirement we have from our staff and our equipment, so that our customers can be completely calm and satisfied.
SODI LR4 & SODI LR5 have been adopted by most traffic management parks worldwide.
We provide a free helmet and neck protector for those who do not have their own.
Since the use of balaclava is mandatory based on the decision 20531 D1a/G.P.ok 32009 (F.E.K. 20531 sheet 1988/23-5-2020), balaclavas are sold in our store at a cost of €3.
We have installed a telemetry system to adjust the power of the kart engines, to 100%, 75%, 50%, 25% or even turn it off remotely.
without waiting and delays!
Buy your tickets online through our system and save time and money. Find the package that suits you best and find out about our offers.
at the GoKart Center track
Create your profile on the RaceFacer social platform and enjoy unique benefits and discounts.
We can through the OnBoard 13 platform record your route, view your video, download it and share it with friends!
If you are looking for intense entertainment and adrenaline doses, we have the most famous league for you!
PARTICIPATION IN SODIKART'S SWS CHAMPIONSHIP
With no obligations and no pressing schedules, on the GoKart Center track you drive, earn points and after each race your world ranking in the championship you participate in is formed.
Discover a new world with the Sodi World Series and you will feel the real thrill of a go kart pilot during a go kart race, having fun on the GoKart Center track!
At the GoKart Center track, there is a cafe, where you can organize your event in conjunction with a kart race.
Some of the events we organize:
Traffic education courses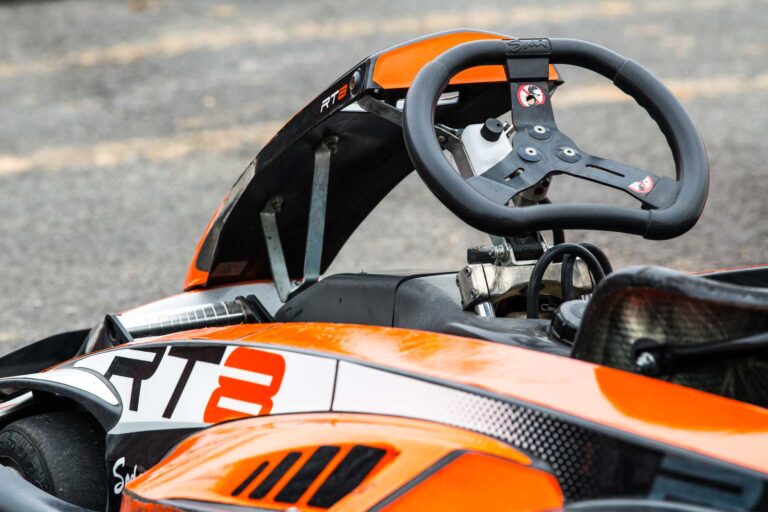 Discover a new world with the Sodi World Series and feel the real thrill of a go kart pilot during
The driver who wants to drive at the Go Kart Center track in Thessaloniki must make a free registration either